The two German Shepherds pet dogs that mauled a lawyer in an upscale Karachi neighbourhood last month have been poisoned to death as per the agreement reached between the canines' owner and the victim.
Sources told The Express Tribune that the dogs' owner Humayun Khan was sitting next to his pets in a state of grief when they were injected with poisonous injection.
Rights activists had termed the agreement between Khan and Advocate Mirza Akhtar Ali preposterous.
Khan's dogs had attacked the lawyer when he was out on a morning walk in the quaint neighbourhood of Khyaban-e-Rahat, DHA Phase VI.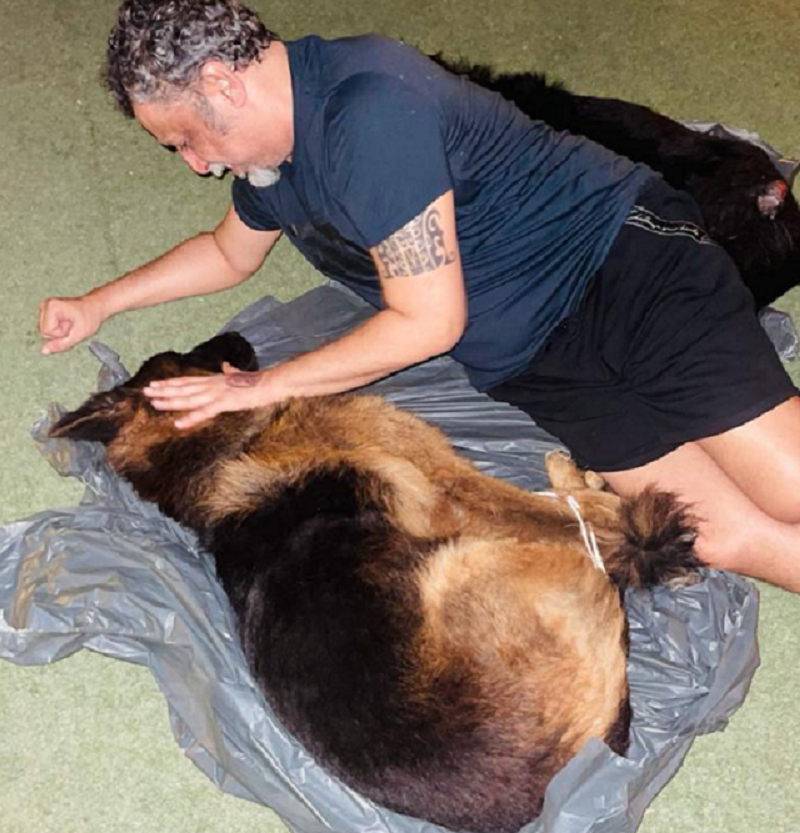 The CCTV footage of the incident that went viral on social media showed the two canines pouncing on Mirza Akhtar and pinning him to the ground as he helplessly tried to defend himself.
It was only after the owner's son intervened, the dogs spared the lawyer – badly mauled and bleeding.
Mirza Akhtar "agreed for the sake of Allah [to] forgive Humayun Khan", states the agreement – dated July 6 – between the two parties.