According to a notification issued by the provincial department, the decision was taken in light of the healthcare workers being at an increased risk of [contracting] Covid-19. The inoculation will be done free of charge.
Earlier this week, the Sindh government had received 320,580 new Pfizer vaccine doses sent by the United States through the COVAX facility, the US State Department said in a press release.
US Consul General Mark Stroh and Sindh Minister of Health and Population Welfare Azra Pechuho welcomed the shipment which is part of a 6.6 million-dose tranche of vaccine the United States has sent to Pakistan.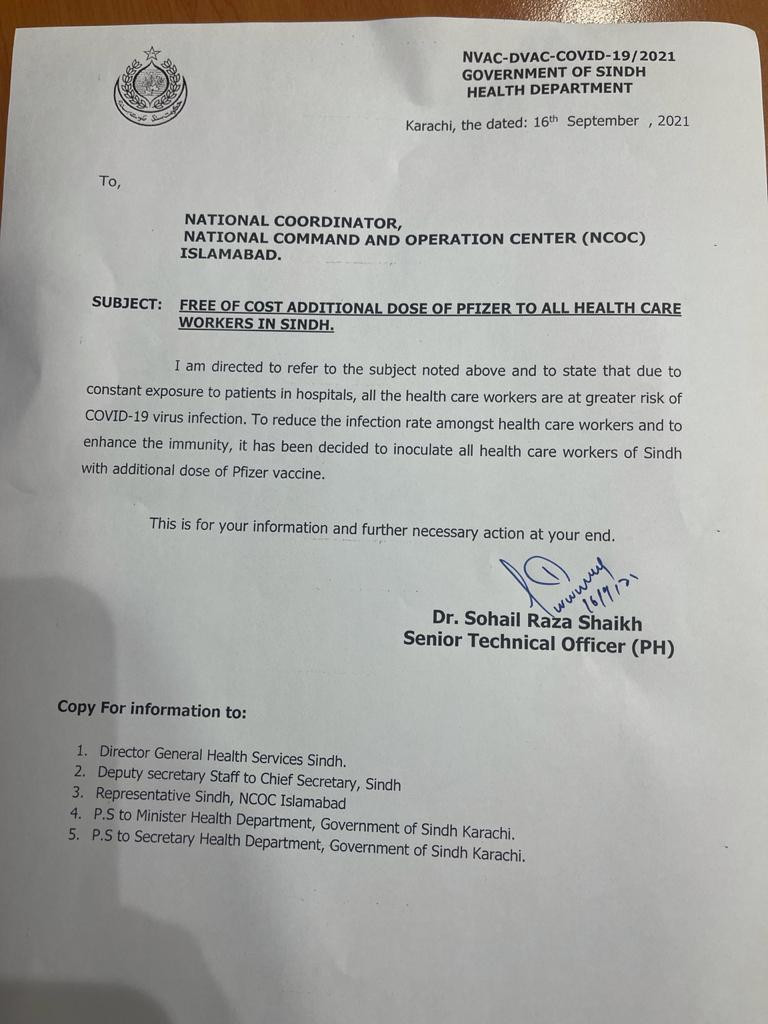 The State Department added that this tranche is the fourth such delivery bringing the total number of vaccine doses donated to Pakistan to nearly 16 million.
"I am proud to represent the people of the United States as we partner with the Pakistani people to defeat COVID-19," said Consul General Stroh during a handover ceremony at the Sindh Government's ultra-cold chain facility in Karachi.